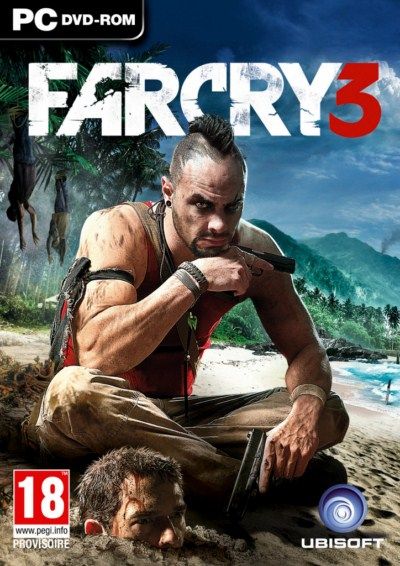 Far Cry 3 The Lost Expeditions Edition + Crack [Multi Language]-AP (PC/ENG/2012)
English | Platform: PC | Release: November 30, 2012 | Publisher: Ubisoft | Developer: Ubisoft | 8.538 GB
Genre: Action / 3D / 1st Person
Beyond the reach of civilization lies a lawless island ruled by violence. This is where you find yourself stranded, caught in a bloody conflict between the island's psychotic warlords and indigenous rebels. Struggling to survive, your only hope of escape is through the muzzle of a gun. Discover the island's dark secrets and take the fight to the enemy; improvise and use your environment to your advantage; and outwit its cast of ruthless, deranged inhabitants. Beware the beauty and mystery of this island of insanity. Where nothing is what is seems, you'll need more than luck to escape alive.
System Requirements
CPU: Intel Corei3-530 @ 2.9 GHz or better, AMD PhenomII X2 @ 3.1 GHz or better
RAM: 4 GB
VGA: 1024 MB DirectX 11.0 compliant card with Shader Model 5.0 or higher NVidia 480 or better, AMD HD 5770 or better
DX: DirectX 11
OS: Windows Vista (with SP2), Windows 7 (with SP1) or Windows 8
HDD: 15 GB HD space
Sound: DirectX 9.0c Compatible Sound Card 5.1 with Latest Drivers
INSTRUCTIONS:
Use 7zip to extract
Mount or Burn
Install
1. Install Upaly
2. Login/reg (I suggest making a new one, because of rumors of bans). Check 'remember me' when you login
3. Let Uplay update
4. Once it's updated and you are logged in, press the little gear in the top right corner somewhere and check "Always start in offline mode"
5. Exit Uplay
6. Copy over the steam006 crack to Ubisoft Game Launcher folder
7. Open notepad or any other texteditor and write the following and change the paths if necessary. Then save it as whatever you like with .REG as file extension:
Windows Registry Editor Version 5.00
[HKEY_LOCAL_MACHINESOFTWAREWow6432NodeUbisoft]
[HKEY_LOCAL_MACHINESOFTWAREWow6432NodeUbisoftFar Cry 3]
"InstallDir"="C:Program Files (x86)UbisoftFar Cry 3 (PATH TO ROOT FOLDER)"
"Language"="English"
"ExecutableName"="binFC3Updater.exe"
"SKU"="EN"
"Version"="1.01"
[HKEY_LOCAL_MACHINESOFTWAREWow6432NodeUbisoftFar Cry 31.00]
[HKEY_LOCAL_MACHINESOFTWAREWow6432NodeUbisoftFar Cry 3GameUpdate]
"execPath"="PATH TO ROOTFOLDER AND bin\FC3Updater.exe"
"info"="ca32d7a363334a55b66633237b0335b7"
"installdir"="C:Program Files (x86)UbisoftFar Cry 3 (PATH TO ROOT FOLDER"
"language"="US"
[HKEY_LOCAL_MACHINESOFTWAREWow6432NodeUbisoftLauncher]
"InstallDir"="C:Program Files (x86)UbisoftUbisoft Game Launcher(PATH TO UPLAY FOLDER)"
"Version"="933"
8. Rename FC3SteamUpdater.exe to FC3Updater.exe
9. Now launch farcry3_d3d11.exe and Uplay should open
10. You should be prompted to go online to "activate" the game. Do this and press just press ok when i asks for CD-key
11. Go offline again and press play
Screenshots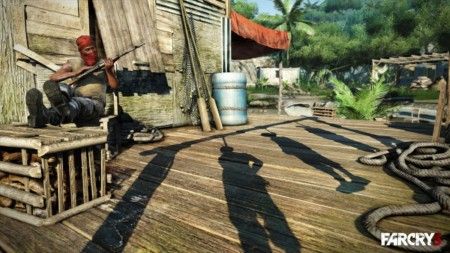 Screenshot
(All below links are interchangable. No password)
Buy a Premium Account Uploaded, Ryushare & Rapidgator = High speed + Parallel Downloads!
From Uploaded (Premium Recommend)

http://uploaded.net/file/6x2cc0dy/Far%20Cry%203%20Cracked-p2p.part01.rar
http://uploaded.net/file/18mliwj4/Far%20Cry%203%20Cracked-p2p.part02.rar
http://uploaded.net/file/na6wg1sc/Far%20Cry%203%20Cracked-p2p.part03.rar
http://uploaded.net/file/uv7keujv/Far%20Cry%203%20Cracked-p2p.part04.rar
http://uploaded.net/file/b7vakim6/Far%20Cry%203%20Cracked-p2p.part05.rar
http://uploaded.net/file/b47mh4ha/Far%20Cry%203%20Cracked-p2p.part06.rar
http://uploaded.net/file/pwb2pqxc/Far%20Cry%203%20Cracked-p2p.part07.rar
http://uploaded.net/file/wgbdtxaw/Far%20Cry%203%20Cracked-p2p.part08.rar
http://uploaded.net/file/ui4z3ffr/Far%20Cry%203%20Cracked-p2p.part09.rar

From Rapidgator (Premium Recommend)

http://rapidgator.net/file/61693517/Far_Cry_3_Cracked-p2p.part01.rar.html
http://rapidgator.net/file/61693684/Far_Cry_3_Cracked-p2p.part02.rar.html
http://rapidgator.net/file/61693681/Far_Cry_3_Cracked-p2p.part03.rar.html
http://rapidgator.net/file/61693687/Far_Cry_3_Cracked-p2p.part04.rar.html
http://rapidgator.net/file/61694559/Far_Cry_3_Cracked-p2p.part05.rar.html
http://rapidgator.net/file/61694664/Far_Cry_3_Cracked-p2p.part06.rar.html
http://rapidgator.net/file/61694672/Far_Cry_3_Cracked-p2p.part07.rar.html
http://rapidgator.net/file/61694673/Far_Cry_3_Cracked-p2p.part08.rar.html
http://rapidgator.net/file/61695308/Far_Cry_3_Cracked-p2p.part09.rar.html

From Ryushare (Premium Recommend)

http://ryushare.com/53c3b3ca2dc5/Far_Cry_3_Cracked-p2p.part01.rar
http://ryushare.com/dbbbe252857/Far_Cry_3_Cracked-p2p.part02.rar
http://ryushare.com/53c3b3ca2dc6/Far_Cry_3_Cracked-p2p.part03.rar
http://ryushare.com/bea14db195d/Far_Cry_3_Cracked-p2p.part04.rar
http://ryushare.com/a186b9104bd/Far_Cry_3_Cracked-p2p.part05.rar
http://ryushare.com/a186b9104be/Far_Cry_3_Cracked-p2p.part06.rar
http://ryushare.com/567e31b96148/Far_Cry_3_Cracked-p2p.part07.rar
http://ryushare.com/52dadf25210c/Far_Cry_3_Cracked-p2p.part08.rar
http://ryushare.com/bea14db195f/Far_Cry_3_Cracked-p2p.part09.rar