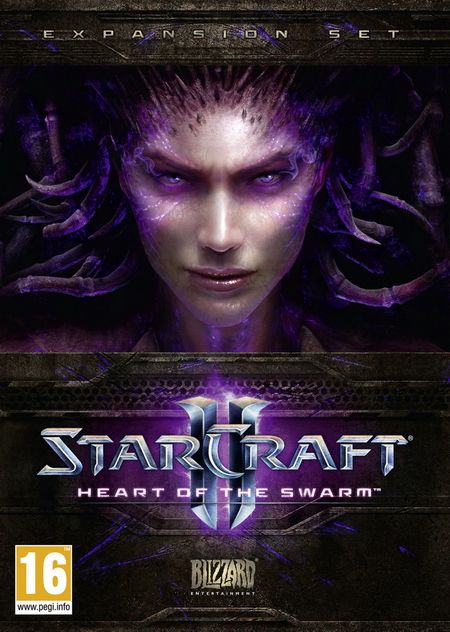 StarCraft II Heart of the Swarm-FLT (PC/ENG/2013)
PC GAME | ISO | English | Developer: Blizzard Entertainment | Publisher: Blizzard Entertainment | 8.08 GB
Genre: Strategy
You are Sarah Kerrigan, former Queen of Blades. Once the most feared entity in the galaxy, you now wait in a cell in the depths of a high-security research laboratory. Before the murderous forces of the Terran Dominion close in, you must plot your escape to the dark reaches of space... and reclaim your living empire at the Heart of the Swarm.
Features:
* Command New Weapons of War Deploy devastating new units across an ever-shifting battlefield. Incinerate advancing foes with the Hellbat, seize air superiority with the Tempest, engulf entrenched enemies with the Swarm Host, and much more.
* Unleash Hell Lead Sarah Kerrigan as she embarks on a path of furious vengeance. Evolve your brood for maximum devastation, unlock latent psionic powers, and swarm from planet to planet aboard your moon-sized zerg Leviathan.
Installation Information:
INFO: This is a standalone release giving access to both Wings of Liberty as well as Heart of the Swarm
DISCLAIMER: Since parts of this solution requires online activity and updating the game we can't promise that this solution will work with future updates.
HOW TO INSTALL
1) Unrar, burn or mount ISO
2) Install the game while online, when asked to Activate select "I've Already Activated"
HOW TO TO PLAY OFFLINE
Run Fairlightflt-sc2hots.exe on the DVD, it must run with administrator priviledges. (you may need to temporarily disable any anti-virus software or similar you have)
STEP 1: UPDATE STARCRAFT 2 TO LATEST VERSION
This step you must execute manually.
Let the game update to latest version (2.0.6.25180 at the time of writing this)
Once game is fully updated (you will see the message 'Game is up to date') you must press 'Play' and enter the game once to complete the installation, if you forget to do this you WONT be able to play offline afterwards. You dont need to do anything once inside, just look at the impressive Battle.net login prompt and then exit by pressing Escape.
STEP 2: BLOCK SC2.EXE IN WINDOWS FIREWALL
We assume you are using Windows Firewall as your firewall and of course also that it is Enabled.
Hit the Step2-button and the tool will block 'SC2.exe' in your Windows Firewall.
STEP 3: COPY FILES
Hit the Step3-button and wait for a little while, this will deploy the battle.net cache files.
STEP 4: GENERATE LICENSE
Hit the Step4-button and your license is generated and deployed to thewindows registry.
STEP 5: PLAY!
Hit the Step5-button and the tool will launch StarCraft 2 and then shut itself down.
When you see the 'Connecting to streaming server...' dialog just hit 'Cancel', this happens because of the firewall block.
Once inside enter 'flt@trash-mail.com' as your BATTLE.NET ACCOUNT NAME and hit 'CONNECT'.
The connection will fail but you will be offered to 'PLAY OFFLINE'.
NOTE:
Once you have everything running you should consider making a desktop shortcut directtly to SupportSC2Switcher.exe, this seems to bypass the Blizzard Launcher and should keep you safe from potential fun-ruining future updates.
Screenshot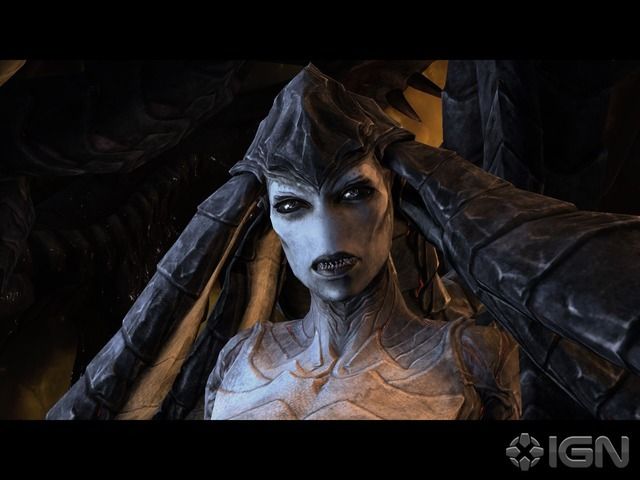 DOWNLOAD LINKS
Buy Premium From My Links To Get Resumable Support & Max Speed & To Support Me

http://extabit.com/file/2dui0y6uo9f3a/
http://extabit.com/file/2dui0y6uo9f3q/
http://extabit.com/file/2dui0y6uo9i6e/
http://extabit.com/file/2dui0y6uo9i6u/
http://extabit.com/file/2dui0y6uo9i7a/
http://extabit.com/file/2dui0y6uo9i7q/
http://extabit.com/file/2dui0y6uo9i52/
http://extabit.com/file/2dui0y6uo9i5i/
http://extabit.com/file/2dui0y6uo9i5y/
http://extabit.com/file/2dui0y6uo9i9y/
http://extabit.com/file/2dui0y6uo9iae/
http://extabit.com/file/2dui0y6uo9iau/
http://extabit.com/file/2dui0y6uo9iba/
http://extabit.com/file/2dui0y6uo9i86/

OR
http://uploaded.net/file/lk4aaql2/StarCraft_II_Heart_of_the_Swarm-FLT.part3.rar
http://uploaded.net/file/abber6a7/StarCraft_II_Heart_of_the_Swarm-FLT.part10.rar
http://uploaded.net/file/7rt01zjn/StarCraft_II_Heart_of_the_Swarm-FLT.part1.rar
http://uploaded.net/file/dvlhbmzh/StarCraft_II_Heart_of_the_Swarm-FLT.part2.rar
http://uploaded.net/file/dye2z3jg/StarCraft_II_Heart_of_the_Swarm-FLT.part4.rar
http://uploaded.net/file/lt199uy7/StarCraft_II_Heart_of_the_Swarm-FLT.part5.rar
http://uploaded.net/file/2vk55mdr/StarCraft_II_Heart_of_the_Swarm-FLT.part6.rar
http://uploaded.net/file/acqneugx/StarCraft_II_Heart_of_the_Swarm-FLT.part7.rar
http://uploaded.net/file/ppo7gfje/StarCraft_II_Heart_of_the_Swarm-FLT.part8.rar
http://uploaded.net/file/y98nv2lf/StarCraft_II_Heart_of_the_Swarm-FLT.part11.rar
http://uploaded.net/file/usds5ipu/StarCraft_II_Heart_of_the_Swarm-FLT.part9.rar